My annual trip to Scotland is always one of my favourites. Having already visited quite a few of the islands; Orkney, Pabbay, Mingulay, Skye and Arran. Lewis & Harris were an obvious next choice. They are the biggest of all the islands and located in the north of the Outer Hebrides, known for their beautiful golden beaches and tropical looking turquoise waters. Alex and I headed to the south west of Lewis to an area called Uig, which promised big sea cliffs and four star classics. Having just said in my previous blog that I was dedicating a year to bouldering you may wonder why we decided to go on a trad climbing trip. We were kind of asking our selves the same question on the drive over and had to admit we were a little nervous having not trad climbed at all since our previous trip to Scotland – that same time last year. The pull of Scotland is always too much though and I am always happy to drop everything to go and visit this beautiful country.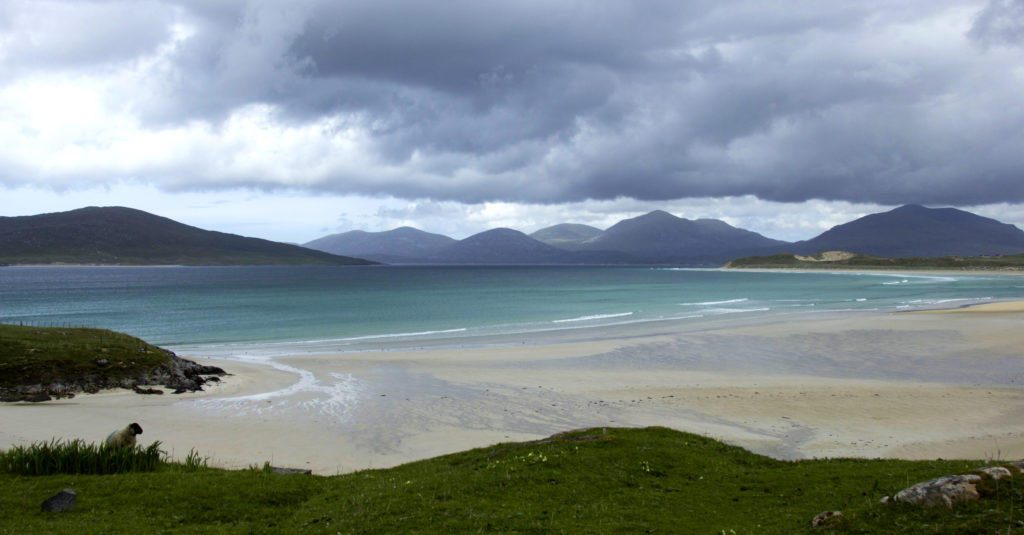 The weather wasn't particularly playing ball but it gave us a chance to check out some of the beaches and go surfing. If you are interested there is some pretty fascinating historical places and artefacts to see, including an old iron age house dating back to 400BC and an amazing beach where a Viking chess set was found!

Our fears about trad climbing however were confirmed on the first and only day we actually managed to get out climbing. We abseiled down into Torasgeo to climb the classic E1 "Palace of Colchis". I started the traverse out over the sea on pitch one with Alex telling me, not to place any gear yet as I would get rope drag and the worst that would happen would be I fell in the sea! I was in a high footed bridge in a slight corner with good hand holds just about to pull across to a side pull when the hold I was pulling on pinged off and fired me straight into the sea…. I wasn't very far along, nor very high and luckily with no rocks underneath. I was surprised more than anything and I popped up from under the water to see a shocked looking Alex, who kindly reeled me in like a big fish. On dry land we proceeded to laugh our heads off! Unfortunately the escape out was still a soggy two pitches of climbing. Luckily Alex saved the climbing day with a smooth ascent of the beautiful "Painted Wall" in the next geo over.
All in all not the most successful climbing trip to, but rather amusing. See you next year Scotland.