I have just returned from a trip to the Rocklands with what seems like most of North Wales and Sheffield!! Rocklands isn't exactly off the beaten track these days, with thousands of climbers from all over the world visiting the area each year. So, I won't bore you with too much information about the area, the photos can do the talking for this.
Three great things happened this trip.
1) It was my first ever proper bouldering trip (other than short odd trips to Font) and I was unsure how my body would hold up to this style of climbing, especially the repetitive impact of falling onto mats. However it took it like a trooper and I climbed as well as, if not better than pre injury.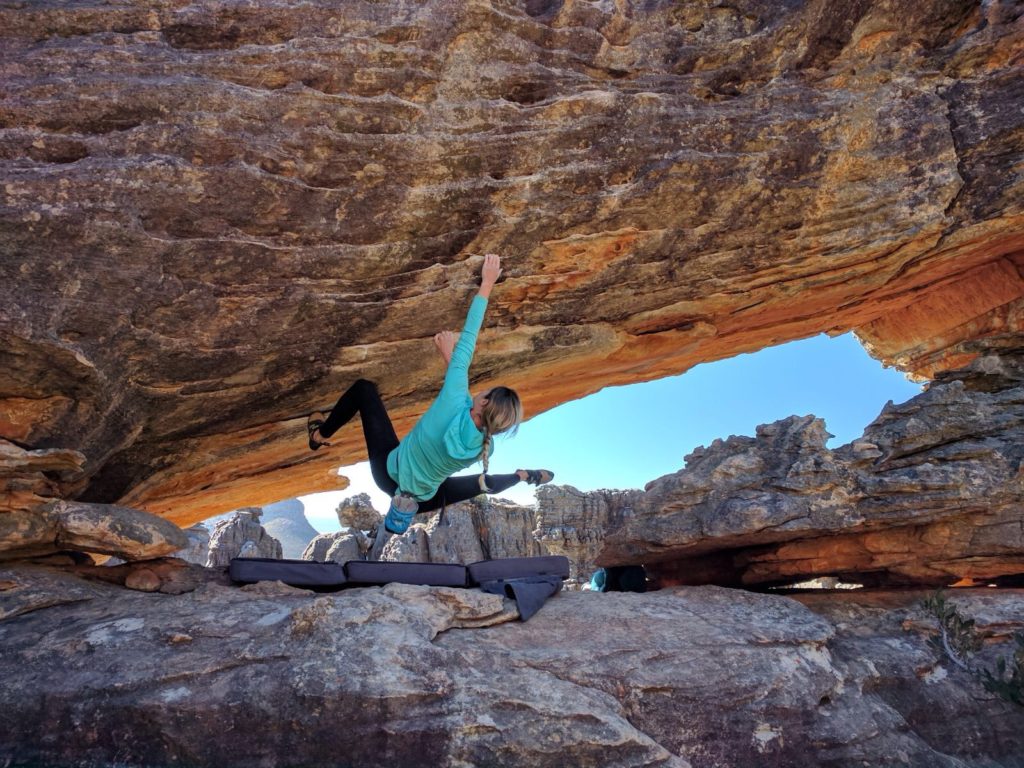 Roof on fire | Credit: Will Oates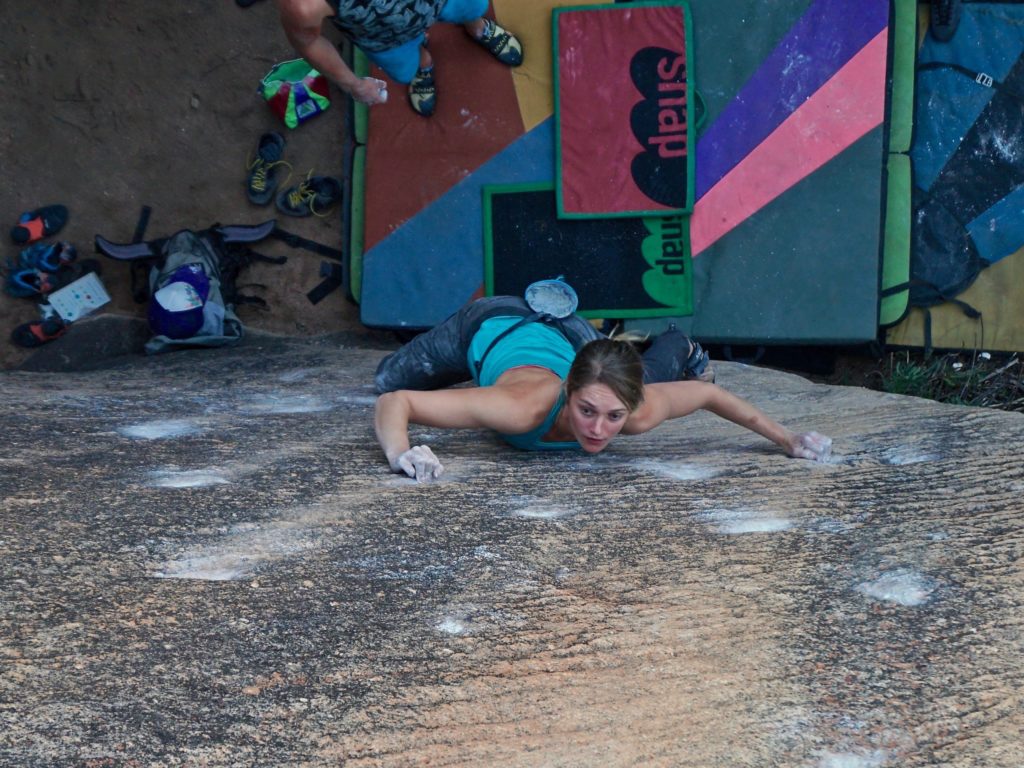 Yosemite Slab | Credit: Charlie Woodburn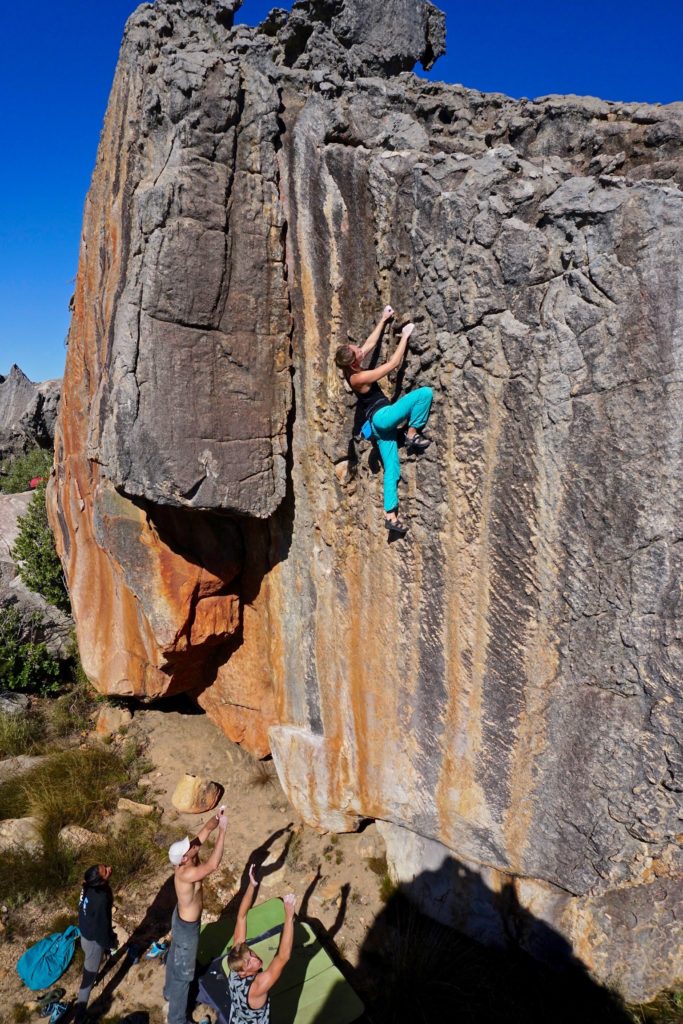 Up Top | Credit: Charlie Woodburn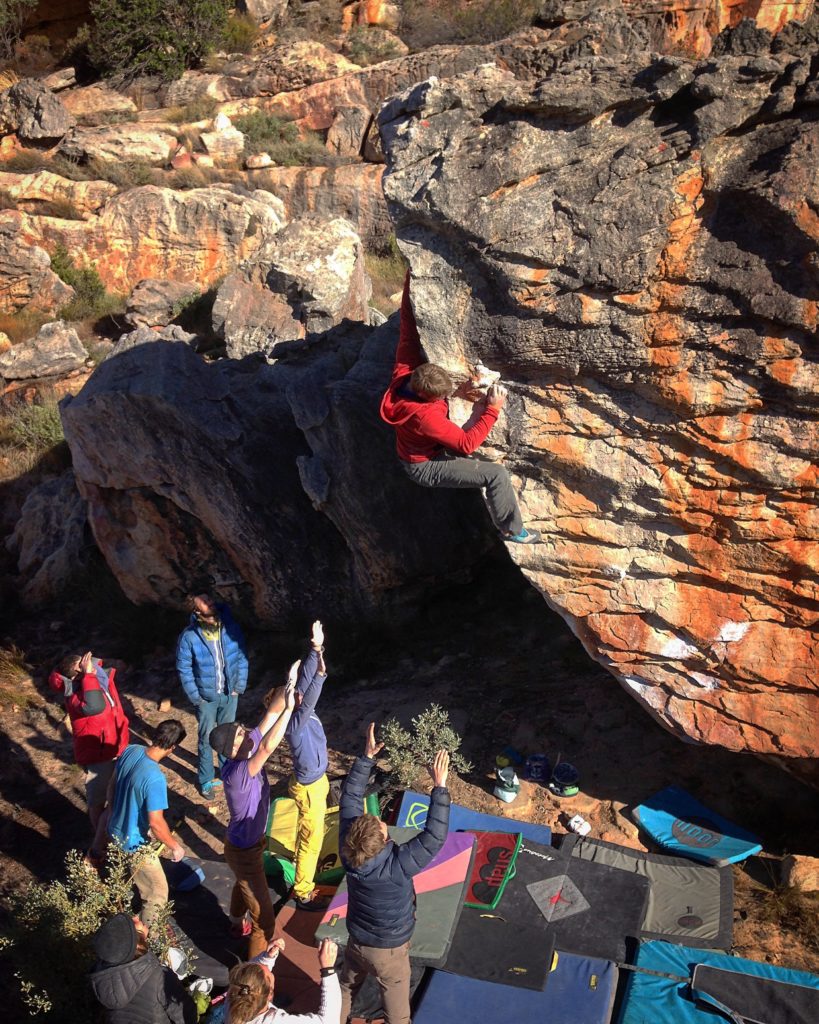 Alex cruising the classic Cedar Spine
2) Number two follows on from having a functioning body in that I climbed my first font 8A. I have learnt a lot of the past couple of years about managing expectations, what I want from my climbing and what makes me happy. I knew I wanted to try and climb 8A but not at the detriment of the trip or my sanity. Trying hard, not succeeding, then letting go and moving on is a hard but good lesson to learn and I have had plenty of practice. Climbing something hard gives me a sense of achievement but not fulfilment and besides there will always be something harder and better to climb. With this in mind I know it is important for me to visit new and beautiful places with people that are special to me as this is what makes the lasting memories. So I went into Rocklands feeling pretty relaxed and happy about the outcome… what ever that may be. Luck was on my side this trip though and I managed to climb the incredible hatched egg shaped boulder aptly named "The Hatchling" first go of my second session.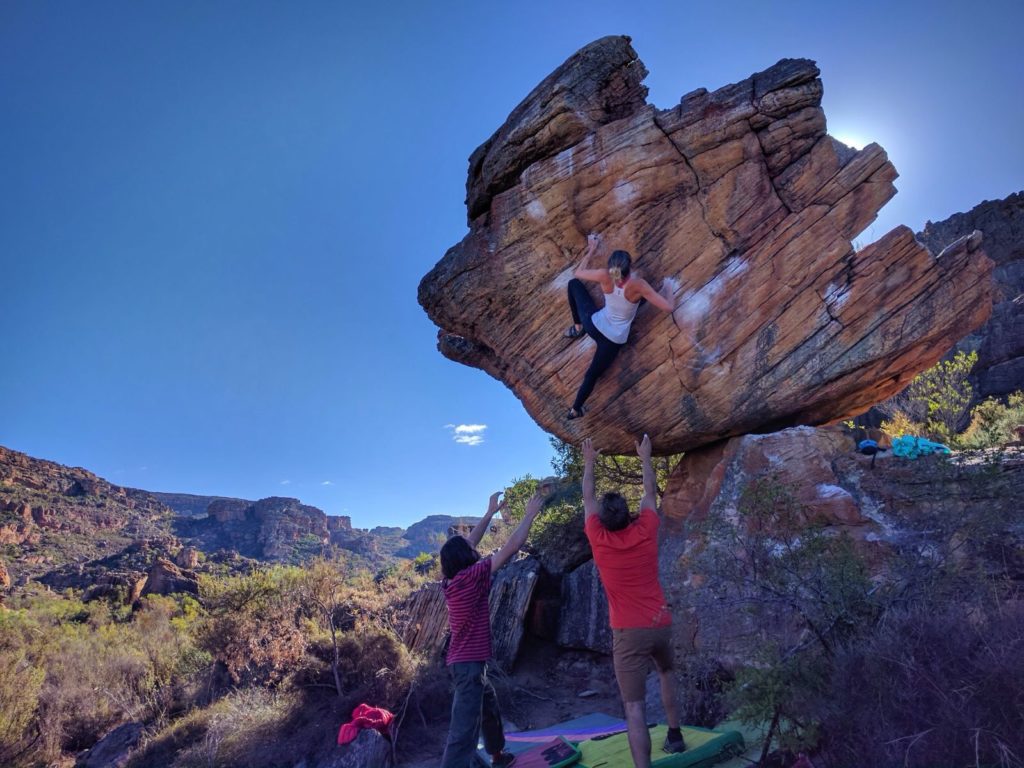 The Hatchling | Credit: Will Oates
3) I got to do some new climbs. Unfortunately I arrived just a few weeks too late to join in with the initial development from the British and Tennessee team who opened the "Skyline" area. However, there is a life time of rock in the Cederberg so there was still plenty for me to do. The "Skyline" was initially found a few years back but due to access issues never developed. This year American climber Jimmy Webb noticed the area on google maps and walked over the back of "Fields of Joy" to check it out. You drop in off a plateau to an expanse of huge boulders quite tightly packed together. As you walk through the corridors of boulders it is impossible not to be impressed by these highball aretes and technical walls.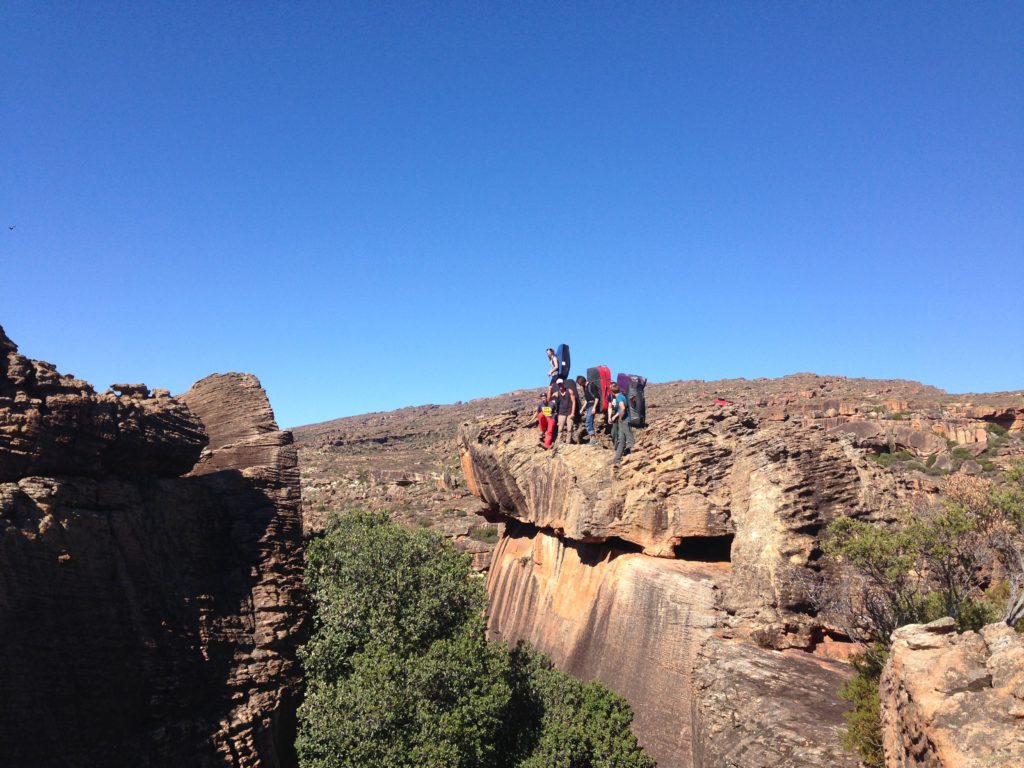 Team stood ontop of the Skyline area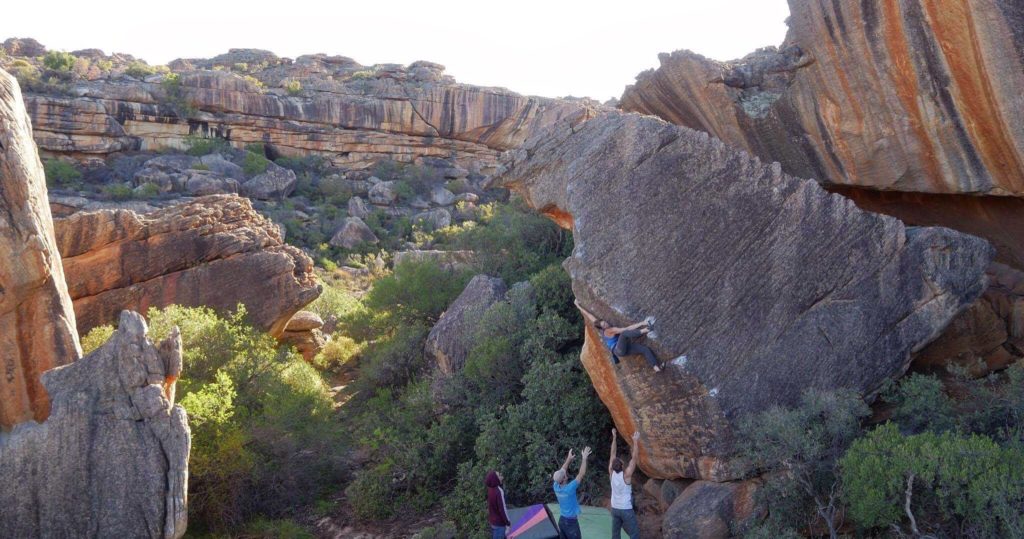 Will Oates' new problem Poison Arrow | Credit: Derw Fineron
Just outside of this main area Alex and Will had found another section with a perfect arete which luckily they hadn't got round to climbing and left for me. A perfect "gritstone" arete climbable on both sides and just high enough to keep you on your toes!
We also found another new spot when we took a detour to Skyline and the cherry on the cake was finding a beautiful cave painting.
Making the first ascent of this beaut arete on both sides. Left is around 7a+, right 7b ish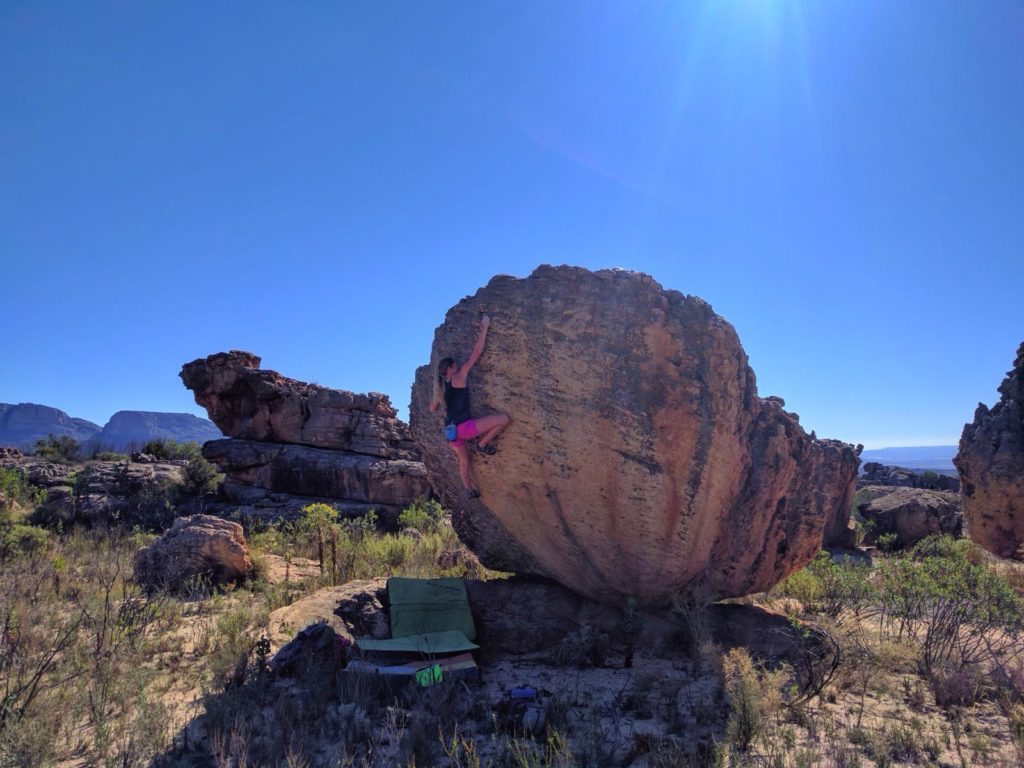 A first egg ascent on the way to "Skyline" | Credit: Will Oates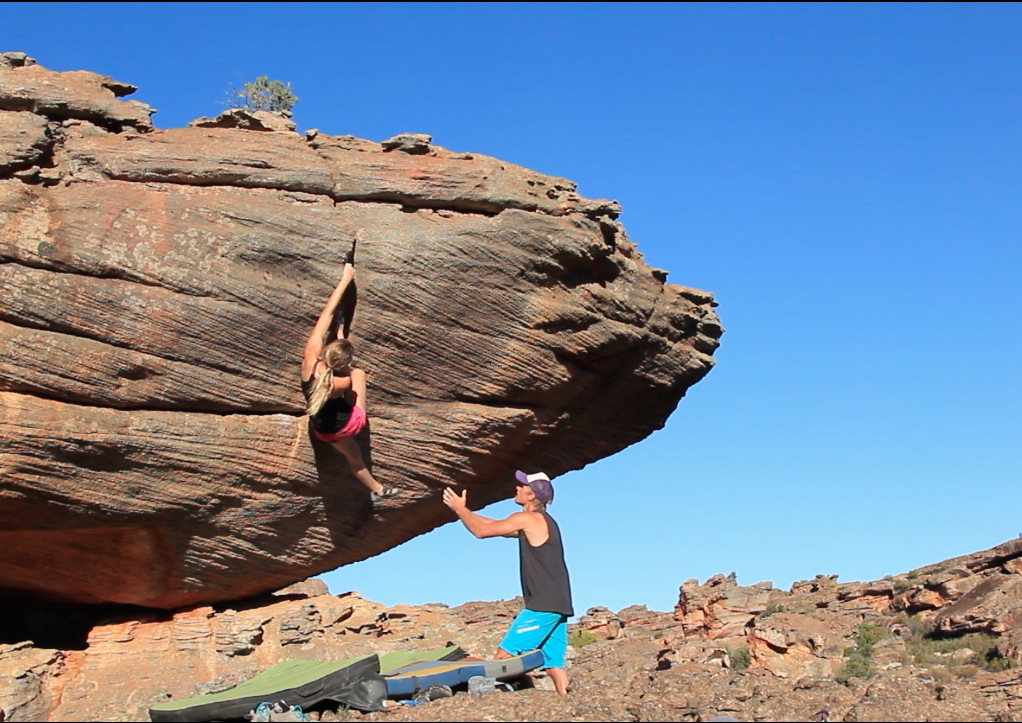 Alex's new problem Cuttlefish Crack | Credit: Alex Haslehurst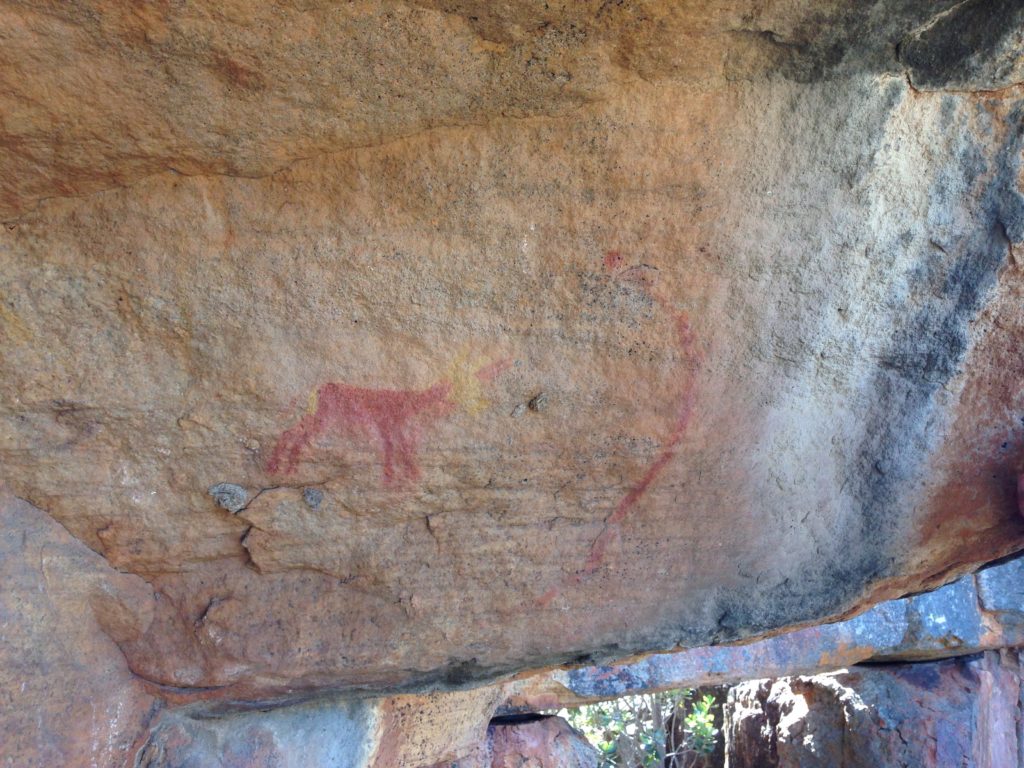 Cave painting!!
The rest of the photos are just some of my favourite from the trip. Enjoy!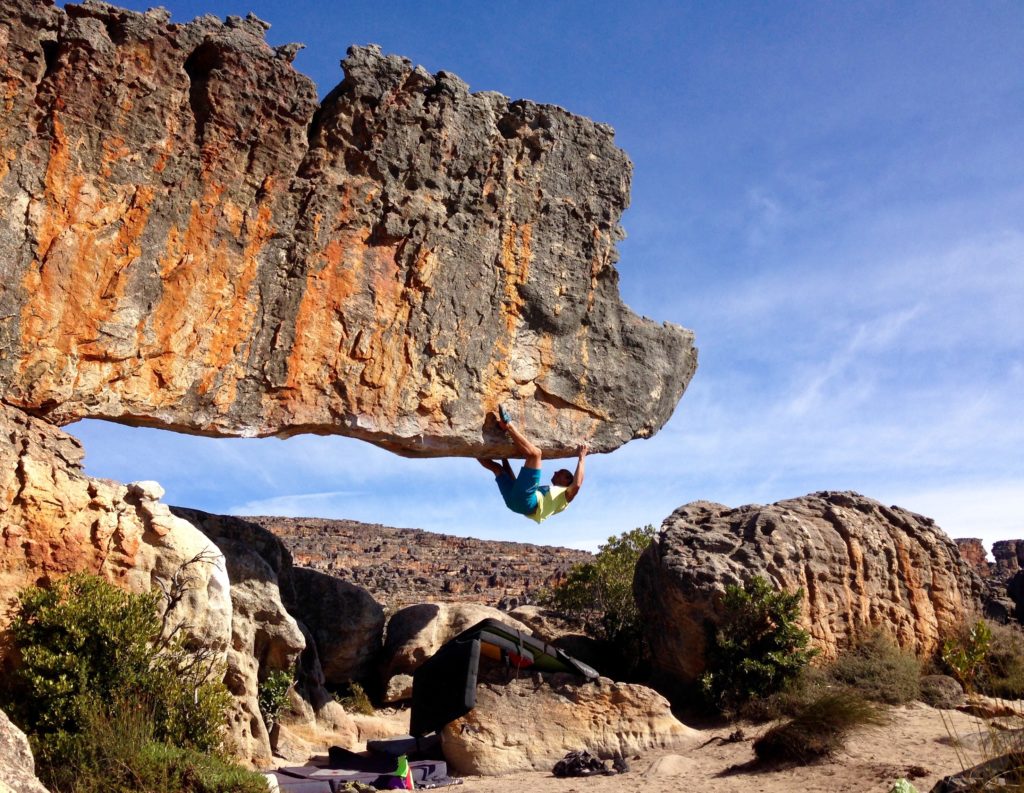 Will Oates climbing the classic Rhino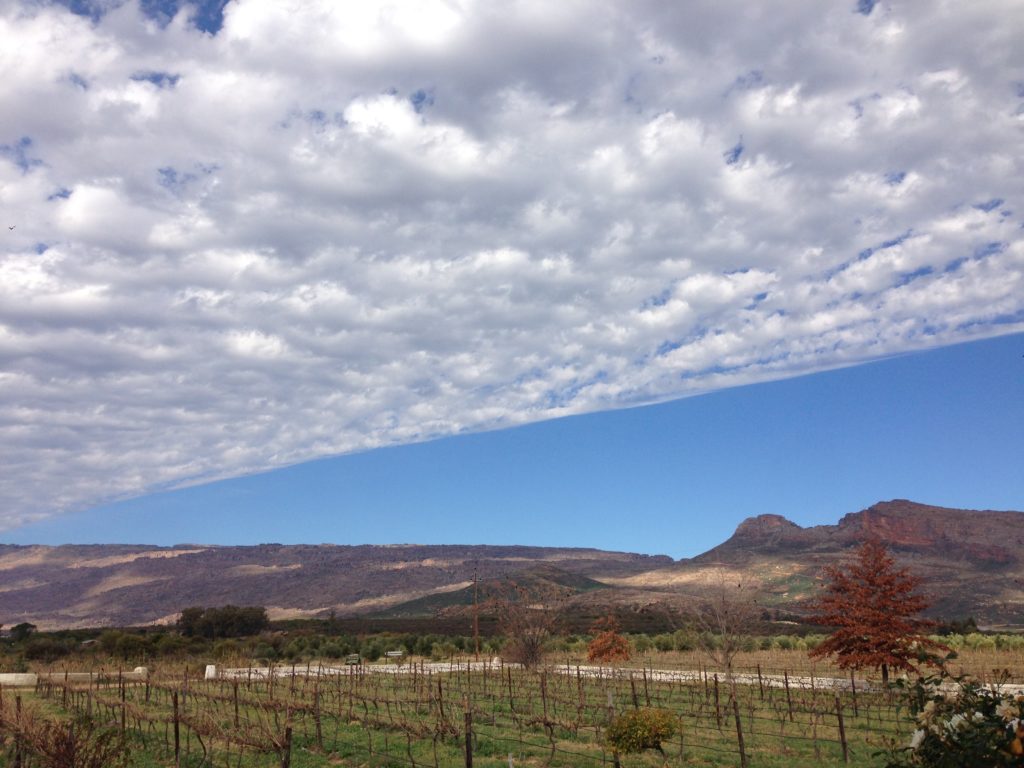 Nice clouds!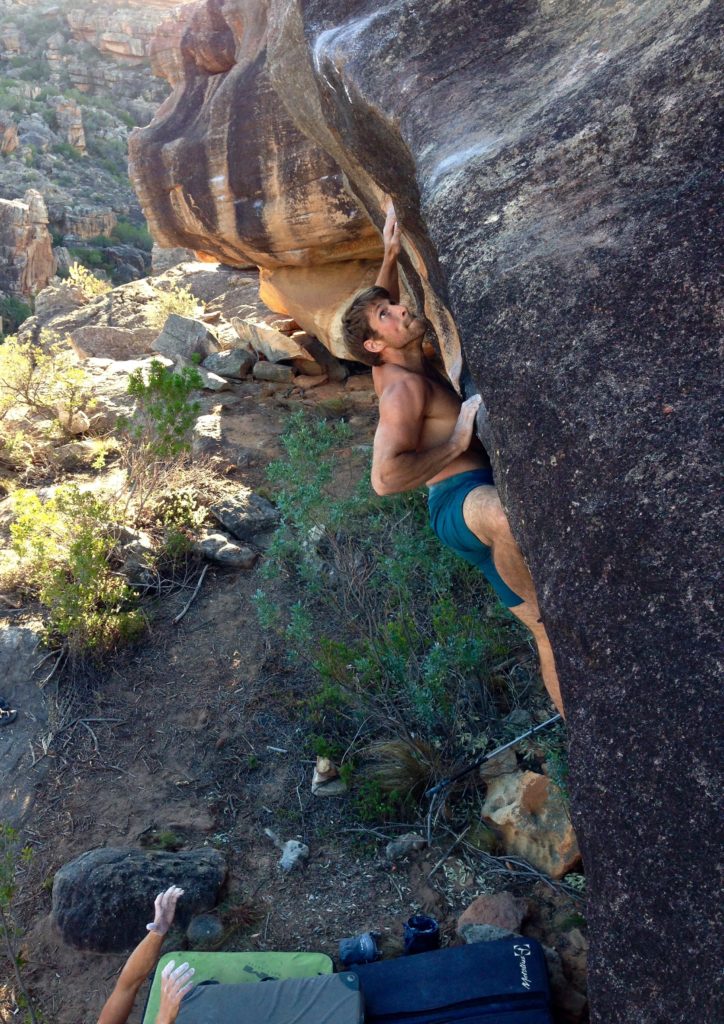 Alex getting close on Eye of Sauron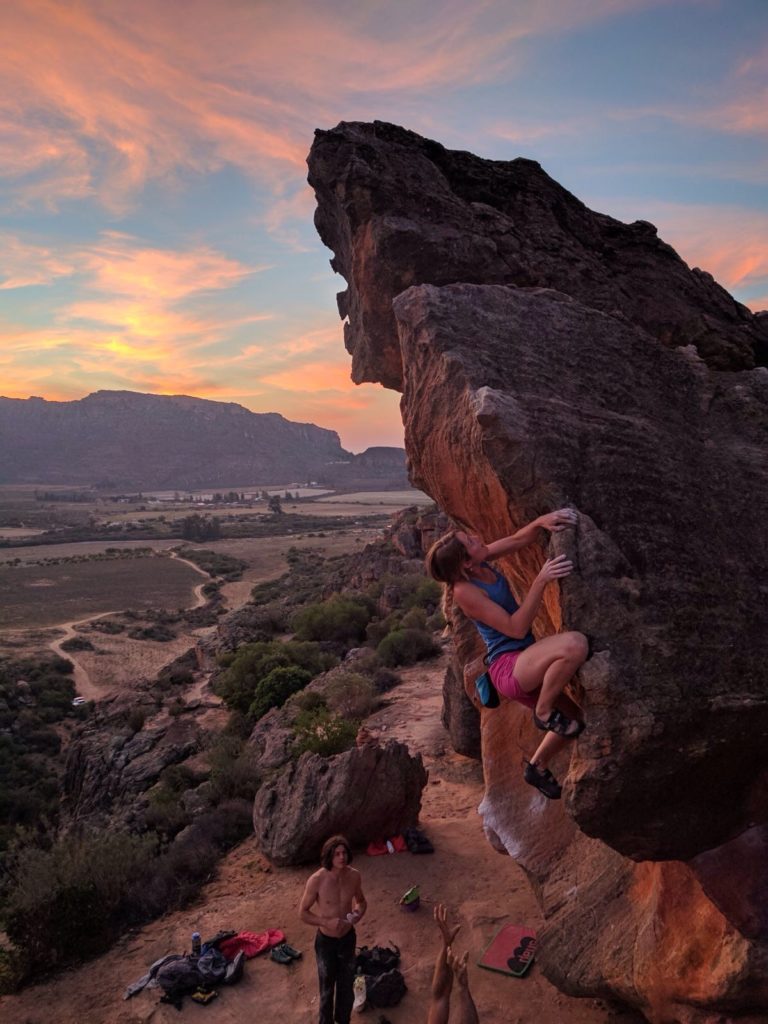 Highball up at "Fields of Joy" | Credit: Will Oates

One of the many beautiful evenings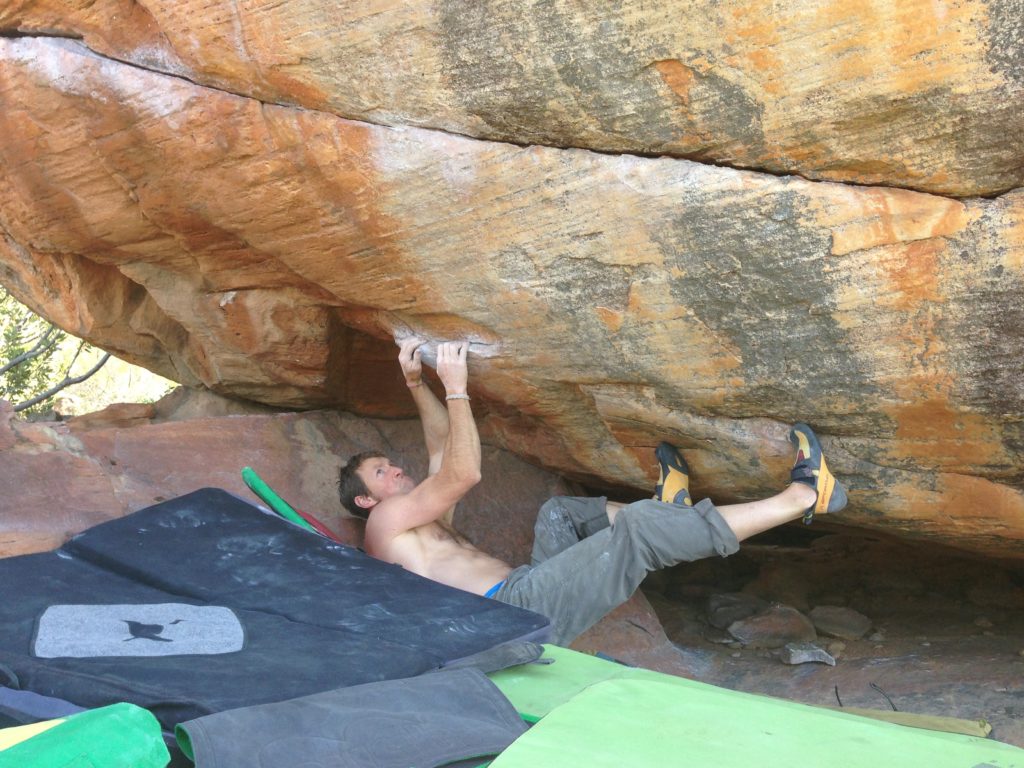 Bouldering is: Grovelling around trying with all your might to pull your ass off the floor. As so beautifully demonstrated here by Charlie Woodburn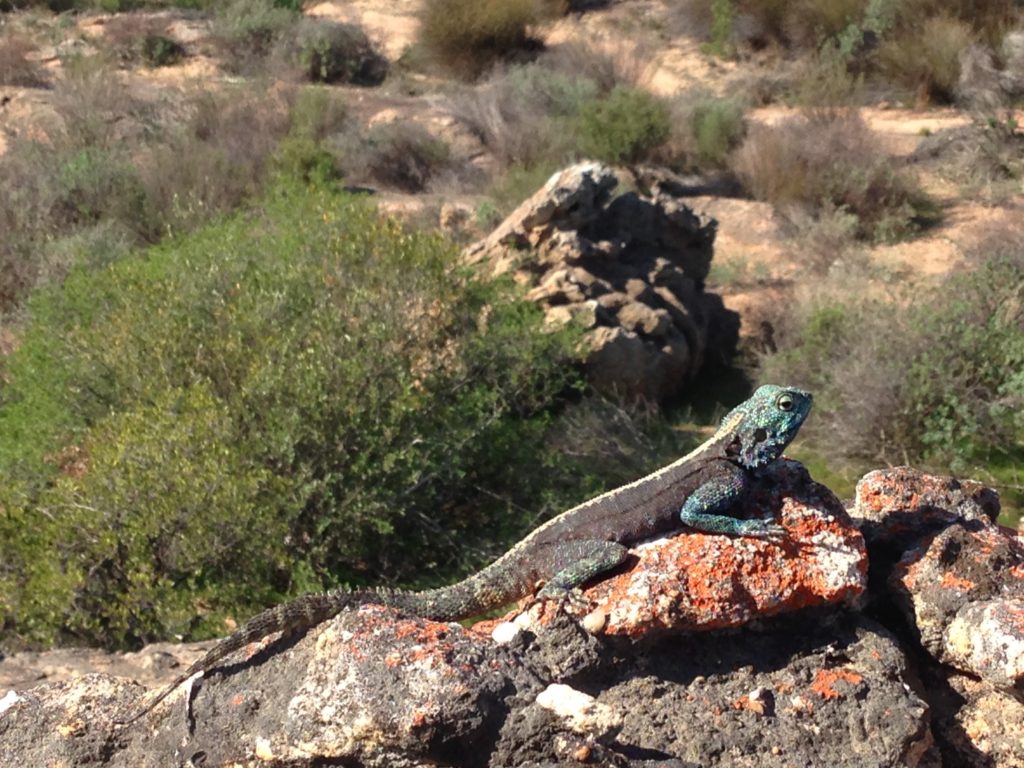 Snazzy lizard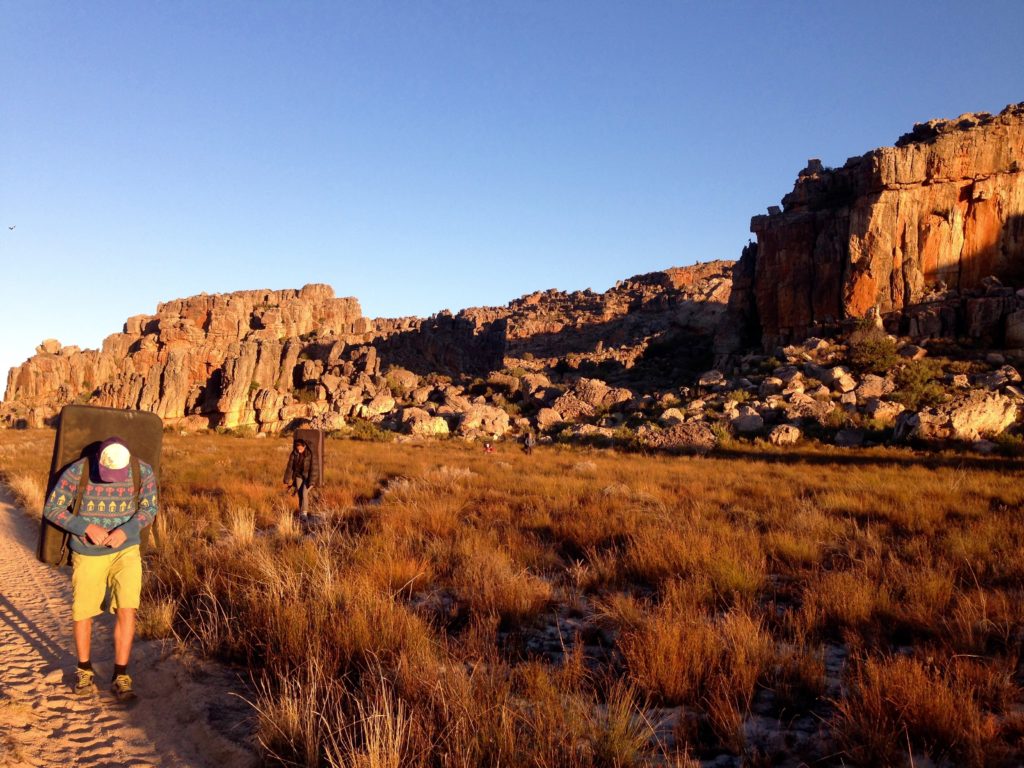 Walking home